Clinicians of the Diaspora is a holistic hub of healers of color and a company that seeks to bridge the gap between health access and equitable care through cultural and identity-affirming holistic services. Potential patients can find clinicians that look like them, speak their language and who share similar practices. Healing should be accessible to all. Through radical love, connection and inspiration, Clinicians of the Diaspora is here to transform the world, one PERSON at a time.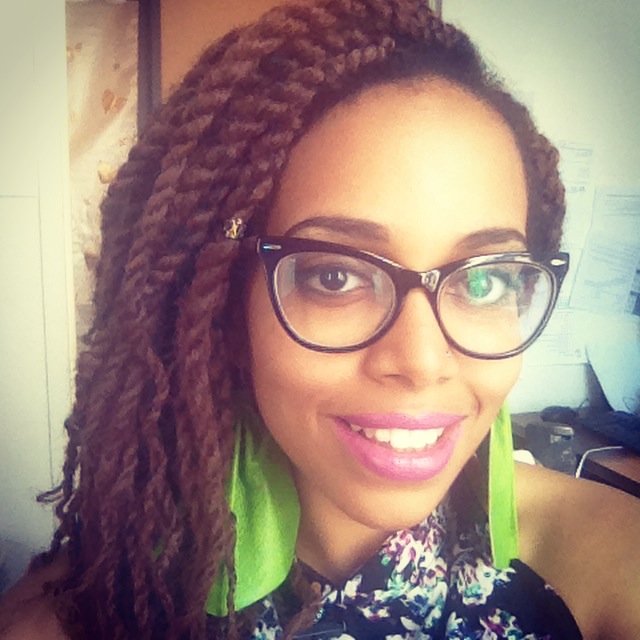 Monica is the Executive Director/Founder of Clinicians of the Diaspora, LLC. This venture has allowed Monica to align both her social justice arm along with her desire to promote health in BIPoC community. In her work, her therapeutic style is grounded in a relational, solution-focused approach. Much like her work as an artist, her therapy is enriched with a colorful blend of inspiration, confrontation and transformation. Monica recognizes the power connected to storytelling as it relates to processing with groups of both indigenous and ethnic backgrounds. This is a foundational aspect of the work she co-creates with her clients.
An LCSW with a professional passion which cuts across youth-centered work, program development, solution-focused counseling, and education. She remains a highly competent, innovative and, creative thinking individual with an astounding specialty in social work and consultancy and exudes a huge passion for healthcare.
Monica continue to create and develop workshops and trainings for corporations and individuals alike. Her primary focus remains engrained in anti-racism work, racial trauma and restorative justice work.
Monica believes that healing is not only revolutionary but a radical act of self-love. She is very social justice driven, applying that passion to with the New York City Coalition to Dismantle Racism in the Health System, providing therapy to actors at the Public Theatre and students at the Icahn School of Medicine.
Monica is co-currently working towards her Ph.D. in Social Welfare at the Graduate Center at CUNY. She research focus is a culmination of her advocacy interest and will focus on minority stress and analyze its effects on the intersectional relationship of their individual chosen and prescribed identities. Monica also holds two academic positions; at NYU and Hunter College.
Karen is Executive Consultant of Clinicians of the Diaspora, LLC. A first generation Garifuna American, Bilingual (Spanish language) woman, the quest to arm people of color with the power to direct their own healing called her to Clinicians of the Diaspora.
She is Program Coordinator at a private hospital where she assists in the promotion of culture and linguistic affirming practices by providing clinical and administrative supervision to a team of social workers throughout the hospital system. She is co-creator and ambassador of the Bilingual/Bicultural Work Group comprised of multilingual/multicultural frontline workers. This group's function is to mitigate burnout by creating a safe space for colleagues to combat racial battle fatigue and experience mutual support and emotional replenishing from the daily work. Additionally, she developed and facilitated simulation-based learning workshops for social workers as part of Mount Sinai's School of Medicine Morchand Center's Partnership for Excellence in Social Work. Karen also wears a consultant hat, providing culturally-aware clinical supervision to social workers and other mental health professionals at their various places of employment. In her role as Adjunct Lecturer at Silberman School of Social Work at Hunter College, Karen fuses reality, humor, and theory as she joyfully prepares the next generation of diverse and fulfilled Healers.
Marcus Artis, MHS, LCSW-R
Marcus Artis LCSW-R MHS is a Clinical Social Worker with over 15 years of experience working in community-based programs providing direct services and clinical supervision. He received his Master of Health Science - Mental Health in 2003 from Johns Hopkins University's Bloomberg School of Public Health, and his Master of Social Work in 2007 from New York University's Silver School of Social Work. Marcus' clinical practice has involved providing counseling services to a diverse range of clients (ages 5-65), in such settings as outpatient mental health and substance misuse programs, schools, healthcare systems, and home-/community based crisis intervention programs. His work centers on the needs of marginalized communities and people of color – with a special interest in men's issues, sexuality, intrapersonal and relational issues, and overall mental health and well-being. Marcus is interested in helping people develop an understanding of their life experiences, including the meaning of these experiences, and how they affect life, work and relationships. Marcus' collaborative, intentional, and dynamic approach is one of non-judgmental empathy and support. His aim is to support people as they cultivate the skills needed to enhance inner strength and power toward self-healing, and living life freely, openly, confidently, in full alignment with who they are and what they wish to accomplish. In his spare time, Marcus enjoys playing tennis, salsa dancing, cooking, reading, and traveling.